Three tenant pain points and how to fix them
In a digital world, customers expect instant information and fast, frictionless experiences. So why wouldn't they expect this when making one of their most important life decisions – where to live?
Despite leading digital lives – where even the most momentous choices can be determined by swiping right – most renters in Australia still encounter an 'analog' experience. From the day they start the discovery process to the day they move out, the renter is beset by pain points.
But a growing cohort of younger renters, sometimes dubbed 'Generation Rent', demands a better rental experience.
The build-to-rent sector is answering the call and the savviest operators are delivering with the help of a platform powered by the smartest of smart technology.
Download the report to find out:
What are the three main pain points that tenants face and how we can fix them?

How large is the build-to-rent market within Australia?

What are the common facilities to be found within build-to-rent properties?

Does technology touch upon all facets of the build-to-rent experience for tenants?

How can technology help you connect with your tenants better?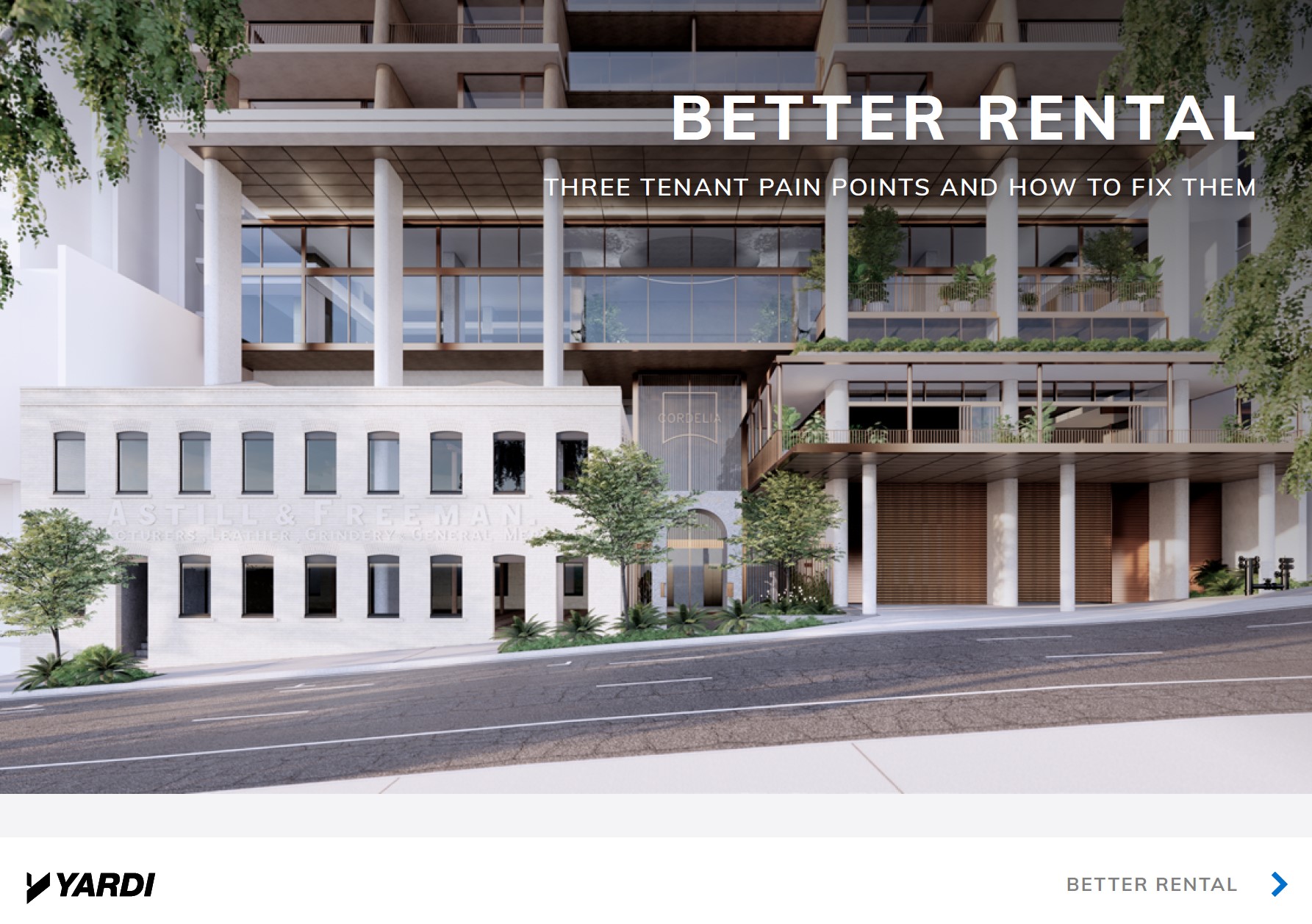 Please complete all fields
Yardi is the global leader and leading provider of software solutions for the real estate industry, with over 40 years' experience globally.




Our solutions help clients manage their "end to end" investment, asset and property management functions more efficiently.





By bringing process to real estate through a single, Cloud-based platform, our clients are connected to their data on any desktop, tablet or mobile device.




They can access the information they need to run their business any time, any place, and know that the data they're seeing is secure, real time and accurate.




We support portfolios across all real estate verticals, including REITs, office, retail, logistics, coworking and residential.